20000+
Tonnes of Steel / Month
2500+
Tonnes of Cement / Month
1000+
Dealers in TN, KL & PDY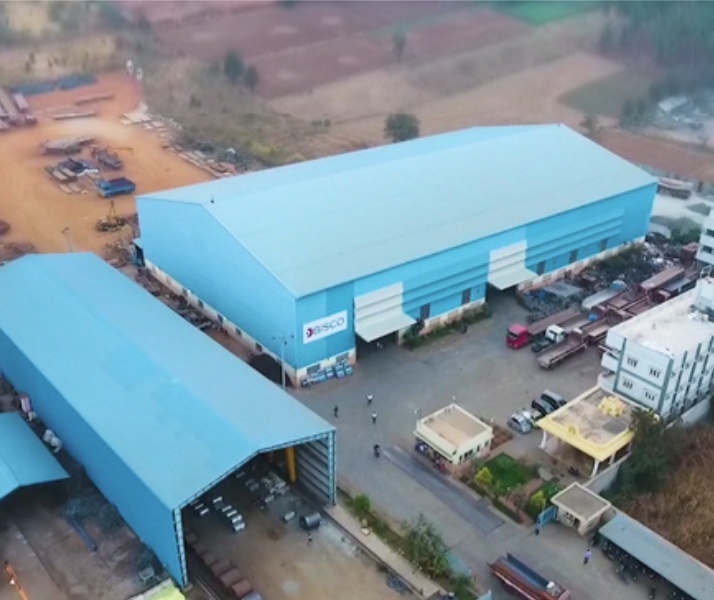 BISCO Group of Companies has over Four Decades of Business Presence in the Steel Industry of Tamil Nadu, Kerala and Pondicherry
Balu Iron and Steel Company along with Balu Cement corp are the fastest growing Divisions among the BISCO group of companies with a turnover of 1350 Crore. established in the year 2013-2014 specifically to be associated with industrial leader JSW Steel, as their authorized suppliers for their steel products for Tamil Nadu, Kerala, Podicherry.
Read More
BISCO / BCC are the largest Distributor / Stockist / Supplier of JSW Steel Dealing with their leading Brands Like JSW Neosteel, JSW Coloron +, JSW True Steel. The Product range encompasses all type of steel products,flat and long like TMT, HR, CHEQUERED, CR, HRPO, GP, COLOR COATED, ROOFING SHEETS, GL & GC, ANGLES, CHANNELS, JOIST, BEAMS, WIRE RODS, Etc..
For  best price for the following products contact us now.
JSW steel price, JSW neosteel price,TMT steel price per kg, JSW steel 16mm price, TMT bar price, TMT  Steel rod price per kg, TMT 8mm rod price per kg,  TMT 10mm rod price per kg,  TMT 12mm rod price per kg, TMT steel price in Chennai, TMT bar price in Chennai, MS steel price per kg, TMT steel price in Coimbatore, Steel rate in Chennai,  Bars steel in Chennai.
Our Branches 
Coimbatore | Chennai | Tirupur | Pondicherry | Trichy | Madurai | Salem | Cochin
Know the best pricing
Please enter your requirement, our experts will contact you
We would be delighted to hear from you
We're here to help and answer any questions you might have.We look forward to hearing from you
Contact Us